Are you looking to buy asphalt paving equipment in a cost-effective way?
The equipment used for asphalt paving can be quite expensive. This means it's important to know what you're doing during the buying process to make sure you aren't overspending.
This article will explain the best ways to save money when buying asphalt paving tools and equipment.
Buy Quality Asphalt Paving Equipment
Buying asphalt paving equipment should always be considered an investment. This means that the savings you make on your purchase should be judged over the long term.
Many asphalt paving equipment suppliers will sell cheap, poor-quality products that are useful for a handful of jobs but will begin to break down in just a few years.
The process of paving asphalt is demanding. Asphalt paving machines must be built to high specifications to withstand the heat and weight of mixer loads. Plus, they also need to use high-grade motor components, mechanical components, and a chassis.
If you are looking to save money, you need to look at all of these factors to ensure your machinery will keep delivering year after year.
DISSCO offers custom-built designs, so you know the product you are getting has been manufactured to exceptional standards.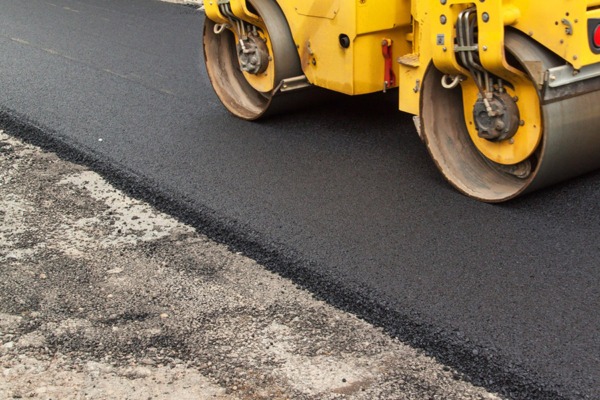 Buy Used Equipment
Asphalt paving equipment and supplies can be expensive, and you may be tempted to save money with cheap off-the-shelf machines. However, you can still get high-grade equipment by buying used machinery.
You can check out our equipment for sale to see up-to-date offers on quality used machinery. We service all of our used machines to ensure that they will operate to high standards, so you can have peace of mind you are getting a reliable piece of machinery.
Consider Rentals
If you are looking to save even more money, asphalt paving equipment rental may be the way to go. This is particularly appropriate if you think you only have a limited amount of work to get through.
One advantage of renting is that you can try out the equipment you think you need to assess its value for your work. This can allow you to make a more informed decision if you do decide to purchase your own machinery. You can understand how the machine works and see what features you require.
This can you help you save money overall, as you will not waste money buying equipment that is wrong for the job or that has a poor build quality.
Look for Savings on Your Asphalt Paving Equipment
Hopefully, now you have a good idea of how to save money when buying your asphalt paving equipment. In particular, you should be aware of the importance of buying high-quality materials.
The overall cost of buying cheap machinery is likely to be much higher than just buying better equipment.
Lastly, remember when making your purchase that you are buying the right tool for the job. You can save money by buying the machine with just the right power and capacity for the work you need to get done.
If you want to know more about exactly what type of machine you need for your job, get in contact with us, and we will give you some expert guidance and show you what we have to offer.