Denver Industrial Sales & Service Co. (DISSCO) has over 50 years of coatings manufacturing experience and has built a reputation for producing quality asphalt coatings for all types of industries. Not only does DISSCO produce asphalt coatings for the Waterproofing, Roofing and Pavement Maintenance Industries under the trade name DISSCO Waterproofing Products. DISSCO also produces asphalt base stocks, custom manufacturers products and private label materials for many other manufacturers.
DISSCO can manufacture almost any type of asphalt cutback one may desire. From fast drying to slow drying, penetration graded with almost any softening point desired. DISSCO can also add virtually any additive that may be required or specified.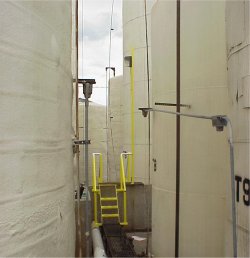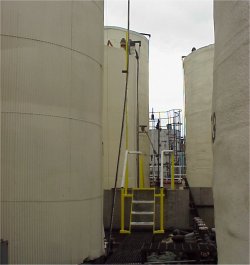 DISSCO takes pride in being able to produce products to exacting specifications that other manufacturers simply cannot or will not meet. DISSCO has made a substantial investment in our manufacturing facility to allow us to meet the requirements set forth by our demanding clientele, and with our on site lab DISSCO can produce and test products on site to ensure product quality.
DISSCO also produces specialty SC, MC and RC asphalts for the civil and road construction industries. Meeting specification requirements that local refineries may find themselves unable or unwilling to produce. For instance if one desires a MC that penetrates into soil more rapidly and sets faster, DISSCO can produce such a product.
DISSCO can produce a wide variety of products for all kinds of uses. If you have an asphalt cutback specification or it requires an asphalt cutback material, the odds are DISSCO can produce it for you.