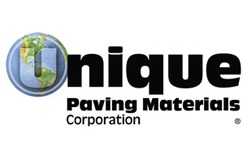 KOLD FLO®
Pourable asphalt emulsion pavement crackfiller
DESCRIPTION AND USE
A safe, easy-to-use, pourable asphalt emulsion crackfiller designed for yearly crack maintenance on asphalt and concrete pavements.
FEATURES AND BENEFITS
SAFE APPLICATION
No burns from hot-applied 400°F material. Kold Flo is
pourable and ready to use right from the container.
EASY APPLICATION
No expensive equipment or experience necessary.
FAST SET UP AND APPLICATION
Your crews can be ready to go in minutes with no time
wasted for heating or kettle maintenance.
FAST TRAFFIC ACCESS
Kold Flo can be driven over within 30 minutes when
applied properly, (except in cases of extreme humidity).
EASY TO APPLY DIRECTIONS
Preparation Blow or sweep out cracks, removing all vegetation, dust, and other debris.
Application Pour Kold Flo into the crack, filling it up to the pavement surface. Pour about 3/4 of the length of the entire crack to be filled, allowing room for any excess material to flow into the remainder of the crack. Allow a few minutes for Kold Flo to seep down into the crack.
Completion Squeegee off the excess material with a "V" squeegee. Add more if necessary. If the cracks are very deep, a second application may be desirable.
ADDITIONAL INFORMATION
KEEP FROM FREEZING. This material is an asphalt emulsion, do not store at a temperature below 35°F.
Kold Flo should be applied on a warm day (50°F or above) with no chance of rain expected. Extraneous water will destroy Kold Flo if it has not cured for at least 8 hours.
If Kold Flo has been stored for more than three months, slight settling may occur: simply stir the container from the bottom to a homogeneous consistency.
Keep away from children. If ingested call physician immediately.
Clean tools with water immediately after use. If material dries on tools, use only EPA approved solvents for cleaning. If material dries on hands, use only EPA/OSHA approved hand cleaners.
Performance is usually improved by the application of a cover aggregate such as sand or slag screenings.
TECHNICAL DATA
Composition:
Asphalt emulsion, clays, latex rubber, recycled fibers, and rheology modifiers.
Solids Content: 68% average.
Shelf Life:
6 months.
Stability:
Slight settlement after prolonged storage. Easily mixed to homogeneous condition by stirring.
Drying Time:
30 minutes to touch (skinning time). Traffic may be allowed if properly squeegeed and skinned, usually at about 30 minutes.
Limitations:
Keep from freezing. Apply only if pavement temperature is 50°F and rising. Use on cracks between 1/4" and 1" wide. Use UPM Cold Mix for larger cracks or deteriorated expansion joints. Pavement sealers may be used only after 24 hours or more curing time.
Approximate Application Usage Rates (per gallon):
| | |
| --- | --- |
| For cracks measuring: |   |
| 1/4" (wide) x 1/4" (deep) | 300 lineal feet |
| 1/2" x 1/2" | 75 lineal feet |
| 1" x 1" | 25 lineal feet |