ADS Surface Drainage Products - Durable and water-tight delivered ready to install.
ADS Catch Basin Applications
ADS Catch Basins are used as a collection point where two or more drain lines converge. Basins can provide a transition between different sizes and types of pipe, and can also change the elevation or direction of the pipe.
Inline Drains are typically used at the beginning of a drain line, or as a means to enter a line through a tee and riser pipe.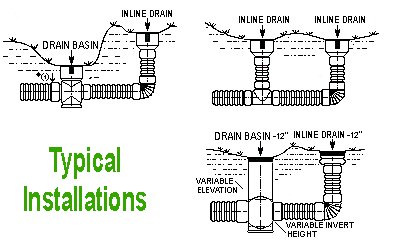 Rubber Gasket Installation Guidelines
Cut pipe in valley of corrugation.
Place gasket in first full corrugation valley.
Gasket fin should point away from end of pipe; white line on fin faces towards end of pipe.
Apply pipe lubricant or soapy water around gasket after it is in place.
NYLOPLAST Standard
Drain Basins
- 8", 10", 12" and 15"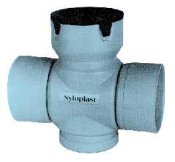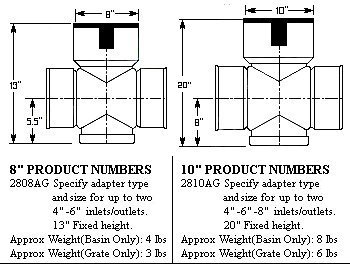 Grates for 12" and 15" are square and hinged to base.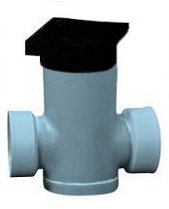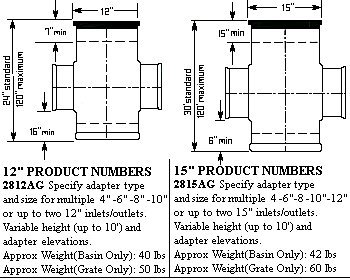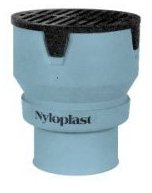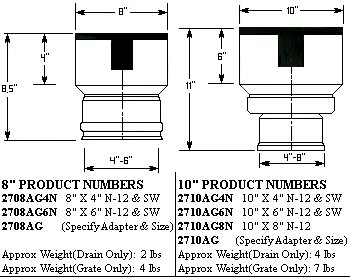 Grates for 12" and 15" are square and hinged to base.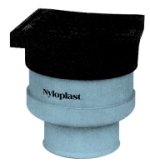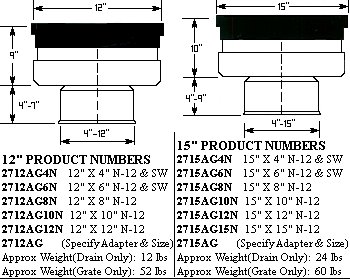 For Nyloplast Order Form Click Here
Grate Specifications for ADS Inline Drains &
ADS Drain Basins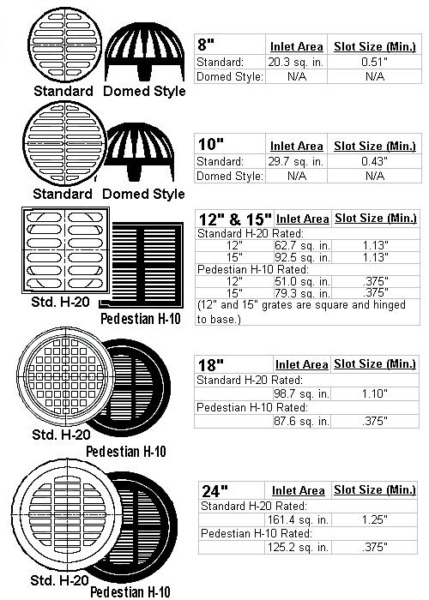 Solid grates and locking styles are available in all sizes for an additional charge.
For Nyloplast Drain Basin Order Form Click Here