For Sale, NEW 2022 Crafco EZ Series 1500 Double Pumper crack seal melter w/ Dual Electric Hoses and Wands and a Auto Loading Conveyor.
IN STOCK. Ready for IMMEDIATE Delivery.
Priced To Move. Offered Below Current Market Value.
This unit is all decked out set up for the SERIOUS road sealing contractor. The Crafco EZ Series 1500-EB Double Pumper is the fastest producing Crack Seal machine on the market. The EZ Series 1500 has a 95% heat efficiency and can heat and apply 2,500 lbs. of sealant per hour. No Other brand of Melter comes close.
Includes.
1500 Liter (400 gallon) Tank
Central Heating Tower
Dual Sealant Delivery Pumps
Dual Electric Heated Hoses
Dual Electric Heated Wands
Dual Swivel Sliding Hose Booms
Autoloading Conveyor
42.5 hp Kubota Diesel Engine
Insulated Engine Cover
330,000 BTU Diesel Fired Burner
Insulated Rear Hose Box for Non-Heated Hoses
5" Channel Iron Frame
Dual 6,000 lb Rubber Torsional axles
LED Directional Light Bar
Strobe Light and Night Work Lights
Fire Extinguisher Mounted
Toolbox
Diamond Plate Steel Fenders
Angled Loading Lid
Anti-Splash Box
3" Pintle w/ 28" Hitch Extension
Rear Control Panels
Pump On Demand Sealant Dispensing System
Low Profile Loading Height
Easy Access Burner Placement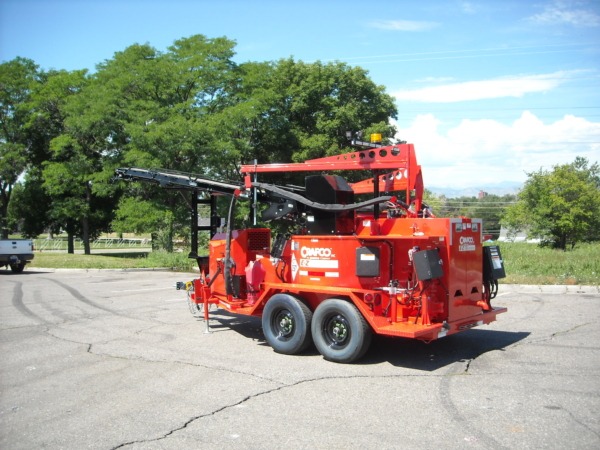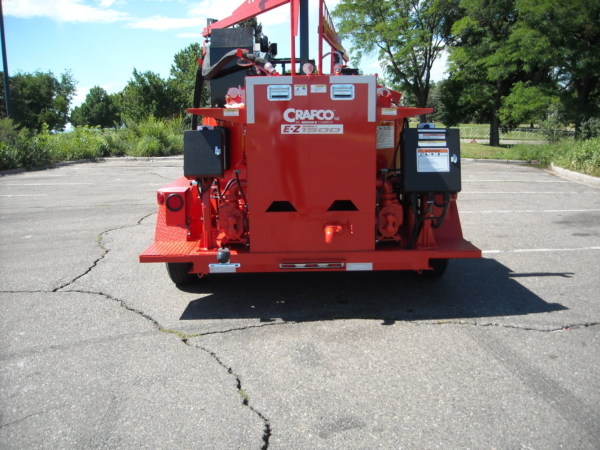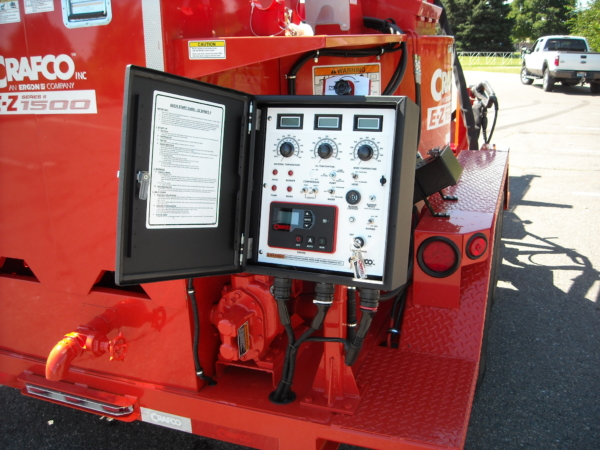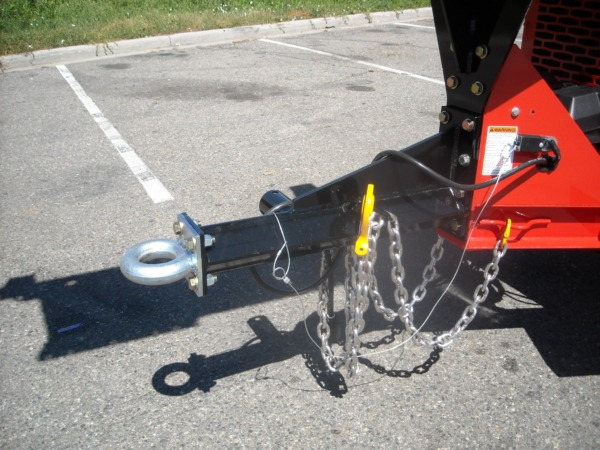 For More Information, please call DISSCO at 877-935-2485    
Crafco EZ Series II Melter/Applicators Engineered
Performance answer todays challenges that have developed
from higher energy costs and smaller budgets. The EZ Series
II machines exceed all expectations, quickly and economically.
No other machine on the market today can match Crafco's
Engineered Performance Machines.
Engineered Efficiency. The heat transfer profile of these units
is second to none, using less fuel to heat each pound of sealant.
Utilizing a heat tower inside the sealant tank the EZ Series II
Melters achieve over 95% heat efficiency. With the incorporation
of larger mixer paddles, turning at an optimal speed, the heat is
transferred into the sealant faster than ever before. A rugged 2-
inch sealant pump, coupled with true on demand pumping,
provides the Crafco EZ Series II with the power to apply hot pour, fiber,
or coal tar sealants effectively and efficiently with the added
benefit of a longer pump life and lower maintenance cost.
The Crafco EZ Series II is loaded with standard safety features designed to protect the operator and the public. Engineered features, such as the autoloader, keep the operator clear of hot sealant and add efficiency to the process. Rear controls keep the operator away from traffic on both sides of the unit. The self adjusting hose boom reduces operator fatigue and allows for a larger sealing radius. Anti splash lids with safety shut off's protect the operator. Review the innovative features of the EZ Series II and you will find this machine to be the most safely engineered melter available.
For More Information, please call DISSCO at 877-935-2485