Hurricane Z3000 IN STOCK
Stop by or Contact us for a FREE DEMO**
The Hurricane Z3000 Zero Turn Stand On Blower is designed for the SERIOUS contractor that understands time is MONEY. This 35 HP RIDE ON Blower can travel 8 MPH and produces 4,500 CFM (Cubic Feet of AIR per Minute). The Z3000 can do the work of THREE 13 hp Blowers. So the savings should be obvious. The Z3000 being used in these time when aquiring help can be fraught with issues the Z3000 can make you more money because it produces More AIR to Clean MORE Area in Less TIME = MORE PROFIT.
Contact us NOW for more information.
Hurricane Z3000 Features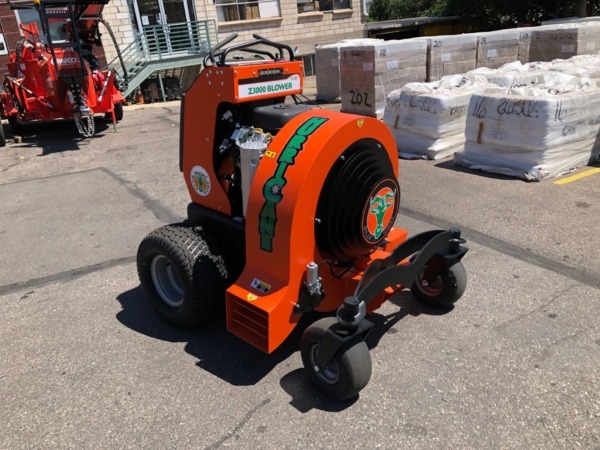 Torsion Mounted Front Axle Assembly
Handles curbs with ease; like they're not even there.
The Hurricane Z3000 is ideal for medium size maintenance contractors, landscapers, seal coaters, schools, parks departments, cemeteries, resorts, street departments golf courses and estate properties, the Hurricane Z3000** takes clean-up productivity to a whole new level. From seamless operating controls, to directional blowing options, robust blowing power and zero-turn maneuverability, the Hurricane Z3000 accelerates the clean-up task so more jobs can be completed faster and with less wear on the operator.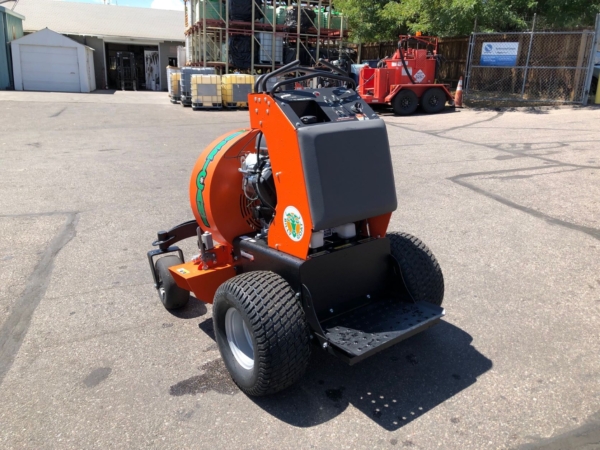 Ergonomic Operator Platform & Thigh Pad
Non-skid platform and padded thigh pad offer ease of operation and operator comfort.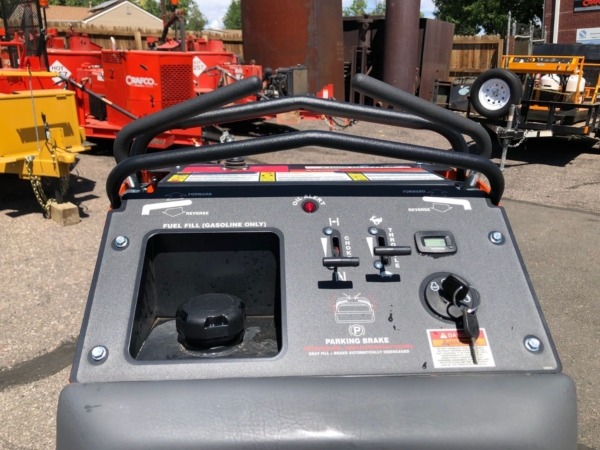 Patented Quad Control Handle System™
Offers seamless forward/reverse direction, automatic return to neutral, integrated operator presence control and a self-activating parking brake. Intuitive controls for ease of operation.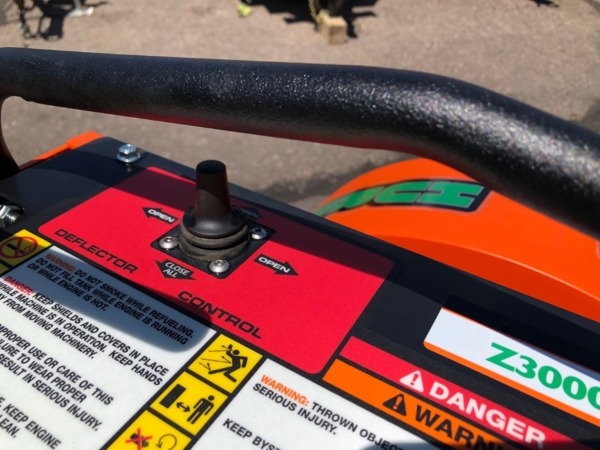 Joy Stick Deflector Control
With an improved mounting bezel that allows for quick and easy control of air flow from left, right or forward directions. Eliminating the need to blow in reverse. Simply pull-back on the lever to close flow for transport.
Front & Rear Tie Downs
Offer secure tie-down points for ease of transport.
Contact us NOW for more information.
** Demo's are only available to within the State of Colorado.