FOR SALE; $11,975.00**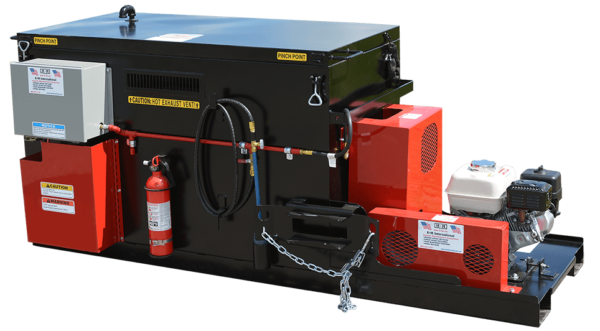 The KM Pro Patch 55 mastic melter is designed for the small to mid sized contractor that has the need to install Hot Applied Aggregate Filled Mastic's and Patching materials.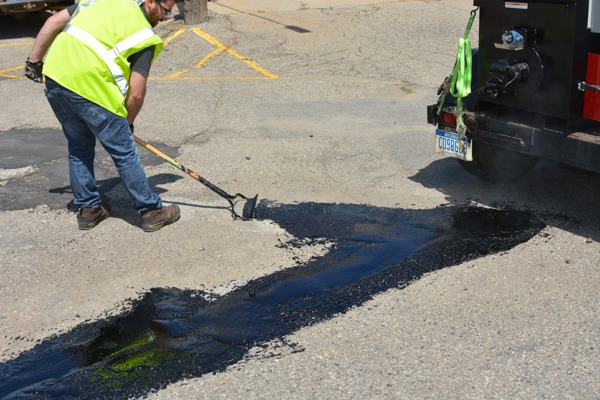 The KM Pro Patch 55 is a 55-gallon melter capable of melting asphalt mastic material, or asphalt rubber. The Pro Patch 55 is equipped with engine-driver agitation and is thermostatically controlled with automatic temperature monitoring.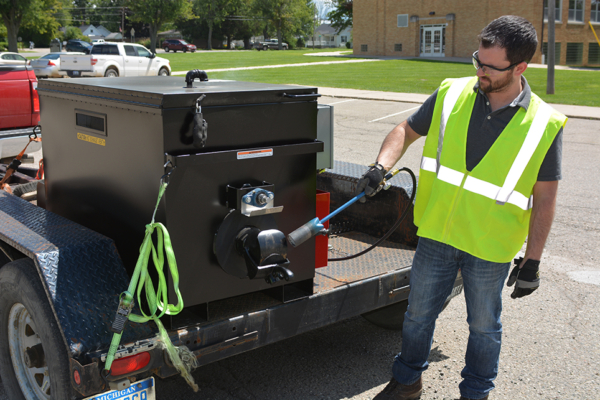 KM Pro Patch 55 FEATURES:
Heating Efficiency: Thermostatically controlled heating systems. Material is ready for application in 45 minutes- 1 hour.
Fuel Efficiency: Uses half the amount of propane as direct fire melters.
Heat Retention: Air Jacketed with three layers of high efficiency insulation
Easy Pour: 4" Flow valve allows for the user to apply mastic directly into the application area.
Agitation System: Engine driven 360˚ agitation system.
Includes utility hand torch to heat flow valve, tools, etc.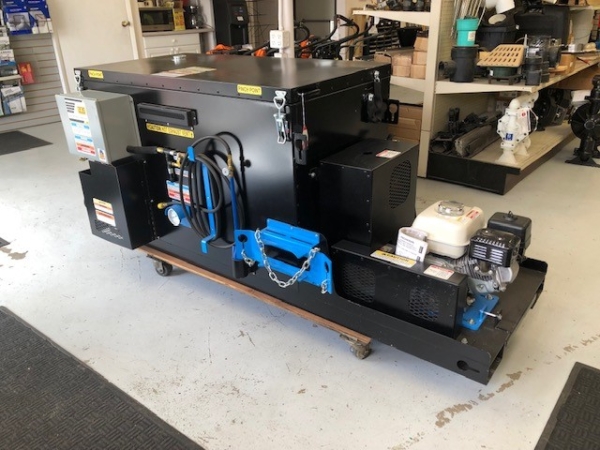 Pro Patch 55 SPECIFICATIONS:
Dimensions (L x W x H): 87″ x 34″ x 34″
Weight – 585 Lb. (Unloaded): 1435 Lbs. (Loaded)
Capacity – 55 Gallons
Thermostat – 100-500˚F
Heating Element – 60,000 BTU Propane Burner
Insulation – High efficiency with reflective metal
Agitation – Engine driven agitation system
Construction – 16G Skin, 14G Funnel, 20G Lid
*Specifications are subject to change without notice
CONTACT US for more information.
** FOB Vendor North Branch MI, Plus applicable sales taxes and shipping to destination.